Woodcreek is a deed restricted community in South College Station situated off Highway 6 and Rock Prairie Road. The community has single family homes and patio homes.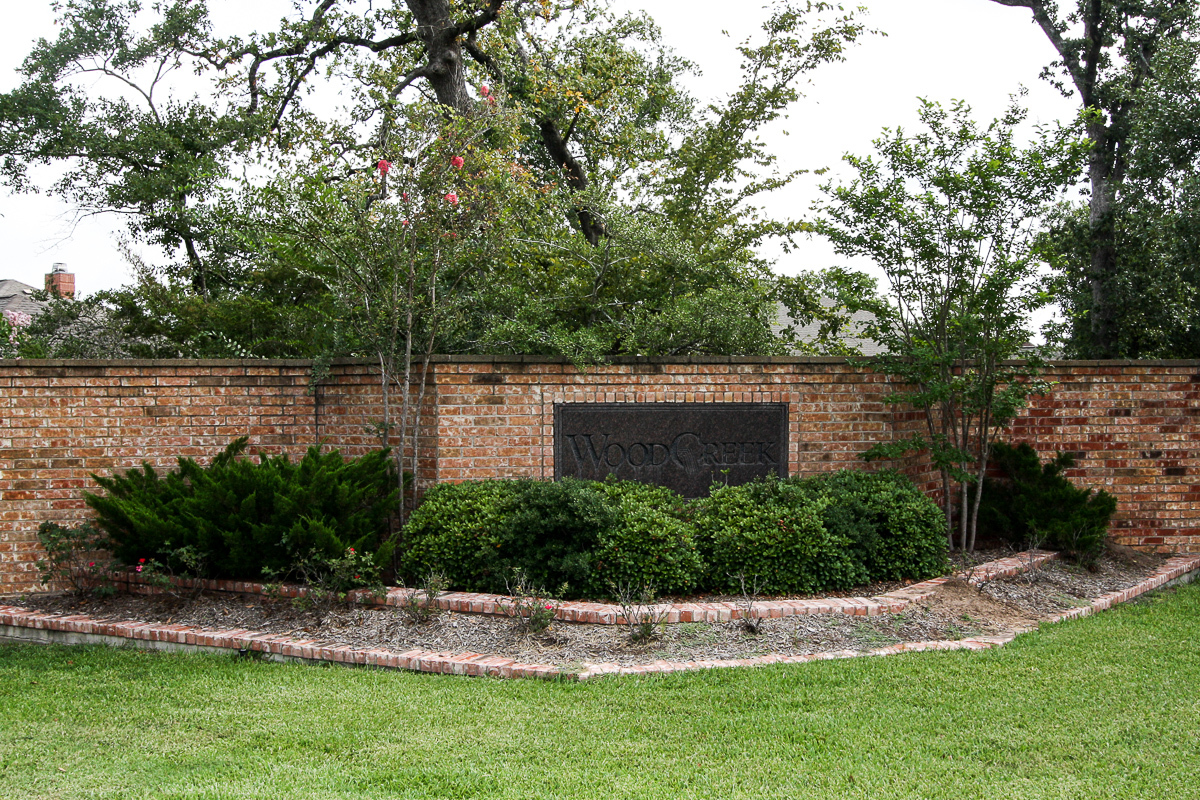 Woodcreek is situated next to new Baylor Scott & White Medical Center, is close to shopping center, College Station Medical Center (The Med) and a gym. The house prices range from lower 200K to 800K.
There are three Home Owners Associations in Woodcreek - Shadowcrest, Amber Lake and Chadwick. Residents belonging to Shadowcrest HOA have access to a community pool.
Woodcreek Park is a heavily wooded park with a small creek meandering through it. The amenities include Lighted half basketball Court, Playground, Lighted Volleyball Court, 1/3-mile jogging trail, Nature trails, 2 bridges and Picnic Units.
Children residing in Woodcreek Subdivision attend, Southwood Valley Elementary, Oakwood Intermediate, A&M Consolidated Middle School and A&M Consolidated High School.