Pebble Creek is located adjacent to William D. Fitch Parkway and State Highway 6 in south College Station, TX. It is the largest community in College Station. Development started in late 1980's and is still continuing.
Pebble Creek is adjacent to Lick Creek Park of College Station. The park offers several miles of trails and provides an opportunity for hiking, cycling, bird watching, equestrian activities and nature study. Adjacent to Pebble Creek Elementary School lies Pebble Creek Park, a ten-acre park that features two playgrounds, covered basketball courts, soccer and baseball fields, and 1/4 and 1/2 mile jogging trails. Another community park, St. Andrews Park, has natural creeks, walking trails and a children's playground surrounded by tall shade trees. Both these parks are the perfect place to walk, jog, picnic, read or gather with friends!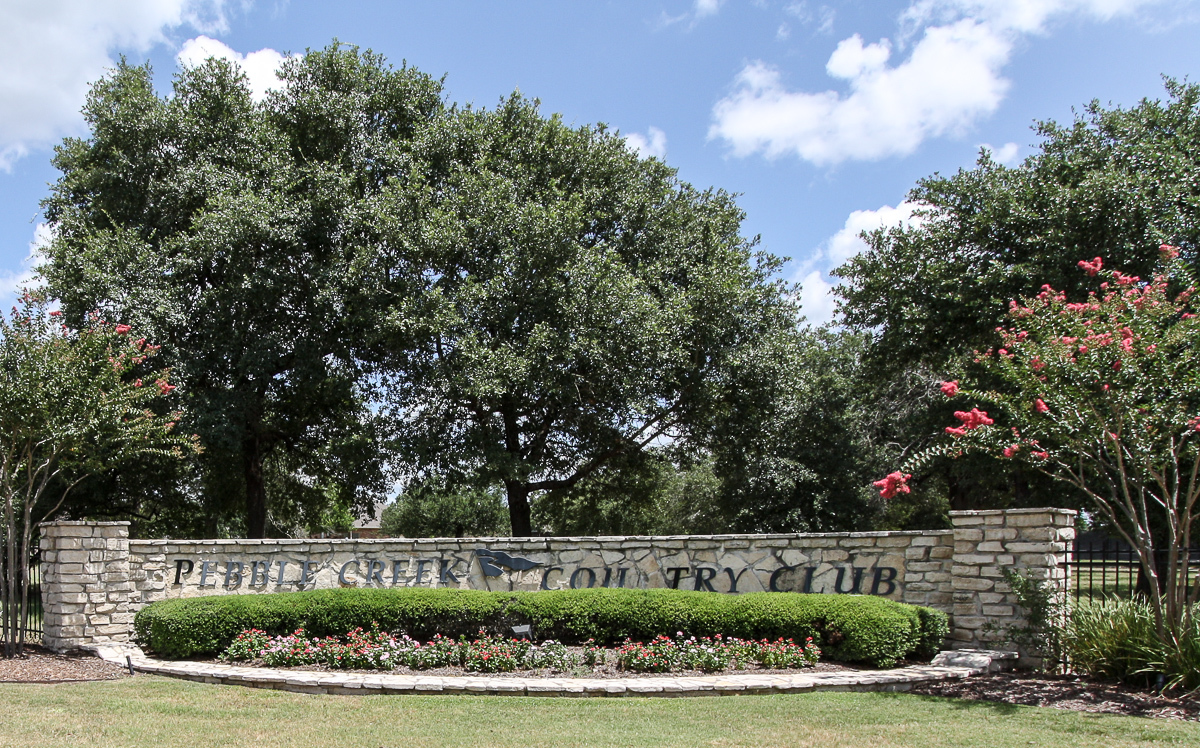 Pebble Creek Country Club provides a fully equipped exercise facility. It has a swimming pool for the whole family as well as children's wading pool. Pebble Cree kalso offers an 18-hole Championship Golf Course and seven lighted tennis courts.
Children residing in Pebble Creek attend Pebble Creek Elementary, Oakwood Intermediate, A&M Consolidated Middle and A&M Consolidated High School.